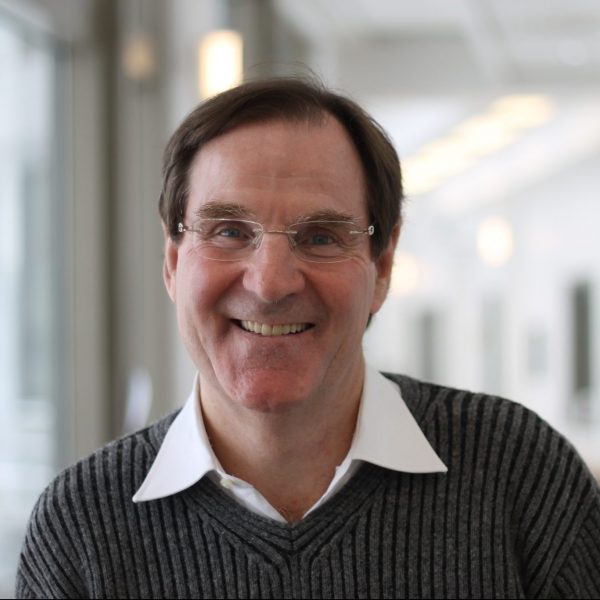 Alan Evans is James McGill Professor of Neurology and Psychiatry at McGill. His research covers multi-modal brain imaging and structural network modeling (www.mcin.ca). He is co-Director of the Ludmer Centre for Neuroinformatics and Mental Health, using high-performance computing to integrate imaging, behaviour, and genetics data in neurodegeneration and neurodevelopment research.
In 2014, Dr. Evans received the Vézina Prize for Québec Neuroradiology, the national Margolese Human Brain Disorders Prize and was a Clarivate Highly Cited Scientist (146,384 citations; top 1%) for Neuroscience and Behavior. He is a Fellow of the Royal Society of Canada and was the 2017 Chair of the Organization for Human Brain Mapping (OHBM). In 2016, he received the Wilder Penfield Prix du Québec. In 2017, he was awarded the Senate of Canada 150 Medal, ranked #6 in its list of ten most influential brain scientists of the modern era by Science magazine, and inducted as a Fellow of the College of Academic Health Sciences. In 2018, he was awarded the Heinz Lehmann Prize for services to Neuropsychopharmacology, the Victor Dahdaleh Chair in Neurosciences, and the Club de Recherches Clinique du Québec Mentorship Prize. In 2019, he was awarded the OHBM Glass Brain Award for lifetime achievement. He is currently Scientific Director of McGill's $84M CFREF project "Healthy Brains for Healthy Lives" and Scientific Director of the Canadian Open Neuroscience Platform. The CONP uses the LORIS and CBRAIN platforms for multimodal databasing and high-performance computing, respectively, both of which were developed at the MCIN.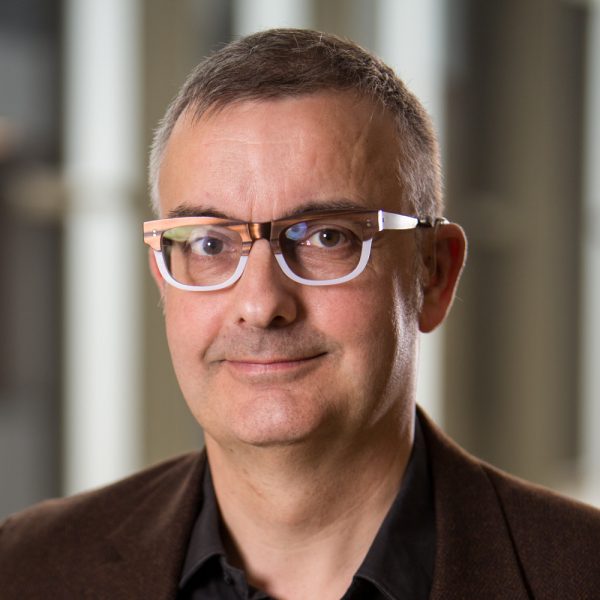 Trudo Lemmens is Professor and Scholl Chair in Health Law and Policy at the University of Toronto. His research focuses on the interaction between law, governance tools, and ethical norms and values in the context of health care, biomedical research, pharmaceutical and other health product development, and knowledge production.
Professor Lemmens' expertise has been widely called upon by a variety of international organizations and Canadian parliamentary committees. He is an active member of the Advisory Committee on Health Research of the Pan American Health Organization and has advised the Council of Canadian Academies on topics such as health data access and medical assistance in dying. His publications include the co-authored books "Medical Law in Canada" and "Reading the Future? Legal and Ethical Challenges of Predictive Genetic Testing", the co-edited volumes "Regulating Creation: The Law, Policy and Ethics of Assisted Human Reproduction, and Law and Ethics in Biomedical Research: Regulation, Conflict of Interest, and Liability", and numerous chapters and articles in international journals specializing in law, policy, science, medicine and bioethics.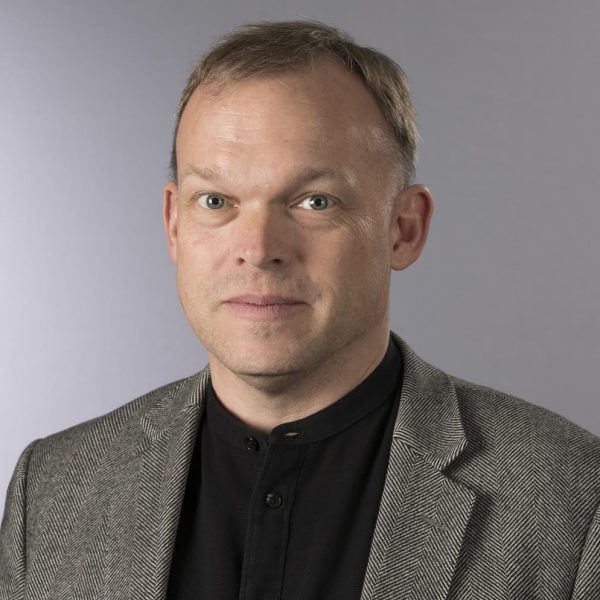 Dr. Sean Hill is inaugural Director of the Krembil Centre for Neuroinformatics at the Centre for Addiction and Mental Health in Toronto (Canada). He is also titular professor at the École Polytechnique Fédérale de Lausanne (Switzerland). His background is in computational neuroscience and, following post-doctoral studies in San Diego and Wisconsin, he joined the Computational Biology team at IBM Research. He has led the development of multiple large-scale neuroinformatics infrastructures and initiatives, in the Blue Brain Project, European Human Brain Project, and served as the Executive and Scientific Director of the International Neuroinformatics Coordinating Facility in Stockholm. His research is focused on the cellular basis of brain states, with a focus on thalamocortical circuitry. He has developed numerous large-scale models of cortical and corticothalamic systems during wakefulness, sleep, and anesthetic conditions, which have contributed to our understanding of the cellular and synaptic mechanisms underlying diverse brain states.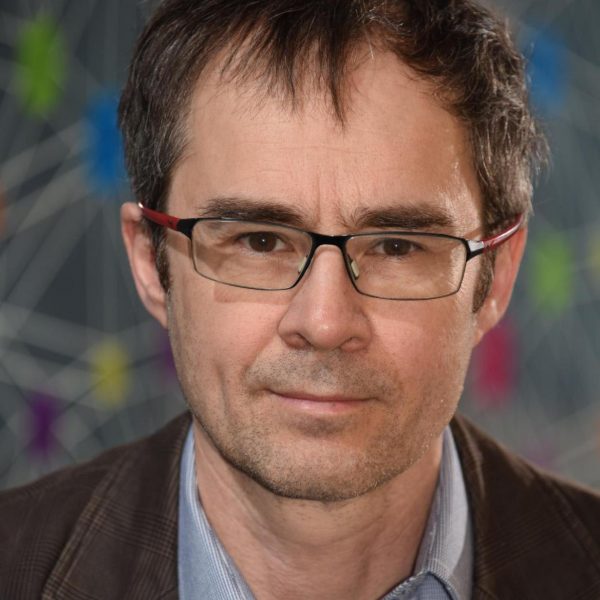 Following an engineering degree and a Master's in Biomathematics, Dr. Poline received his Ph.D. in 1993 in the field of medical imaging analysis. Since 1990, Dr. Poline has worked on the development of methods for the analysis of functional imaging data (mostly fMRI) and, more specifically, the statistical modeling and inference aspects of these analyses. While a post-doctoral fellow in London (1994-1996), he co-authored SPM, a popular fMRI statistical analysis software, and developed novel data analysis techniques. He has maintained close interactions with neuroscientists to ensure that analysis methods are answering actual needs.
Dr. Poline has organized and taught neuroimaging data analysis courses in several countries and was elected educational chair of the Organization for Human Brain Mapping for 2017. During the past ten years, he has developed an interest in neuroimaging genetics and was responsible for a large multi-centric neuroimaging genetic database (the IMAGEN project; 2006-2011). Dr. Poline has also co-organized several neuroimaging genetics courses.
In the 2000s, Dr Poline's activities turned towards neuroinformatics as a fundamental part of neuroimaging, and he chairs the neuroimaging data-sharing task force of the International Neuroinformatics Coordinating Facility (INCF). He has recently been elected to the chair of the INCF Council for Training, Science and Infrastructure. He was the co-editor-in-chief of Frontiers in Brain Imaging Methods for five years, which he co-founded in 2012 partly to address the need for reproducibility and the development of methods in the field of brain imaging. He joined the University of California, Berkeley, in 2012 as a senior scientist, developing methods for resting-state fMRI and imaging of genetic data using clustering techniques, teaching neuroimaging data analysis in Python, and working to better understand and propose solutions to neuroimaging reproducibility issues.
Dr. Poline joined the Montreal Neurological Institute at McGill University as an associate professor in 2017 to work on neuroinformatics, open science, and brain and genetic imaging methods. He is currently the co-chair of the Canadian Open Neuroscience Platform Technical Committee, the co-lead of NeuroHub, the neuroinformatics infrastructure of the McGill Healthy Brains for Healthy Lives initiative, and the co-director for the McConnell Brain Imaging Centre, Neuroinformatics Unit. In 2020, he was elected chair of the Council for Training, Science and Infrastructure of the INCF.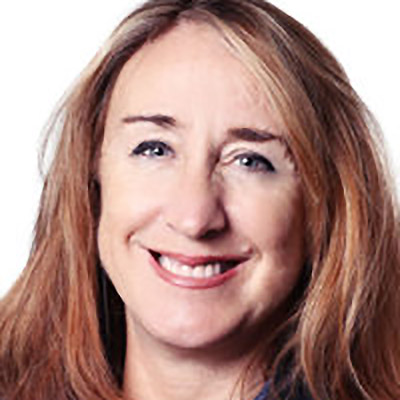 Over the last 10 years, Dr. Roskams' research specialty in the regulation of abnormal nervous system development and brain repair has evolved into a focus on how much we can learn from data that have already been produced in thousands of previous studies and their exploration through big-data brain science. These days, she can be found developing new ways to interlink data silos to drive the democratization of discovery and forging new collaborative highways and platforms for accessible open data-sharing and analytics. Having recently served as Executive Director at the Allen Institute for Brain Science, Dr. Roskams has become a respected leader in the Open Neuroscience Data movement. She currently chairs the CONP Training Committee and the Global Neuroinformatics Education and Training Committee at the International Neuroinformatics Coordinating Facility (INCF, Karolinska Institute).
Dr. Roskams also co-developed Mozak, a game-based citizen neuroscience platform designed to engage teams from the "lay public" in the analysis of brain big data, providing a new closed-loop human-computer interface to enhance machine learning (ML) and AI in neuroscience discovery. Mozak, developed in collaboration with Zoran Popovic (University of Washington), has been funded by both the National Science Foundation and the National Institutes of Health, and is the largest federally funded citizen neuroscience project. As co-founder of the Cascadia Data Network, she is also working with data scientists across several initiatives (including the EU's Human Brain Project, BRAIN initiative, the CONP, and several tech-based efforts) to expand access to analytical training to enhance our understanding of neurological disease and develop novel pathways to integrate data from the different models (animal, iPS cell) we use to study brain disorders. She is currently working between the INCF, the International Brain Research Organization (IBRO), and several other organizations to develop an online open framework (The INCF Training Space) for globally-accessible neuroinformatics training.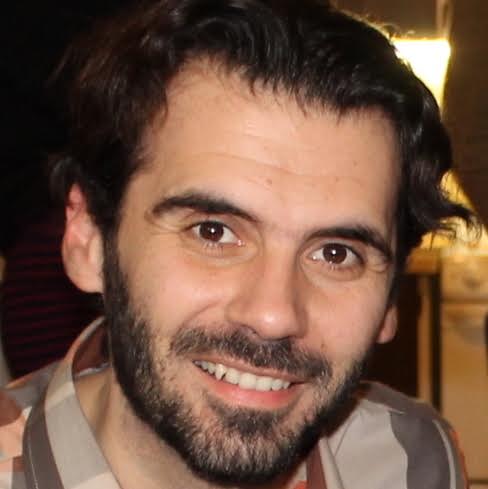 Dr. Nikola Stikov is associate professor of biomedical engineering, a researcher at the Montreal Heart Institute, and co-director of NeuroPoly, the Neuroimaging Research Laboratory at École Polytechnique, University of Montreal. His research focuses on scientific and communicative transparency and clinical translation of quantitative magnetic resonance imaging, and he is recognized by the Fonds de recherche du Québec as a FRQS Scholar (Junior 2). In 2014, Dr. Stikov was appointed Junior Fellow of the International Society for Magnetic Resonance in Medicine (ISMRM), he started two science outreach blogs (MRM Highlights and Brain Mapping) in 2015, and he was elected to lead the ISMRM reproducibility study group in 2018. Continuing with his open science activities, in 2019 Dr. Stikov joined the steering committee of the Canadian Open Neuroscience Platform, directing the platform's publishing efforts.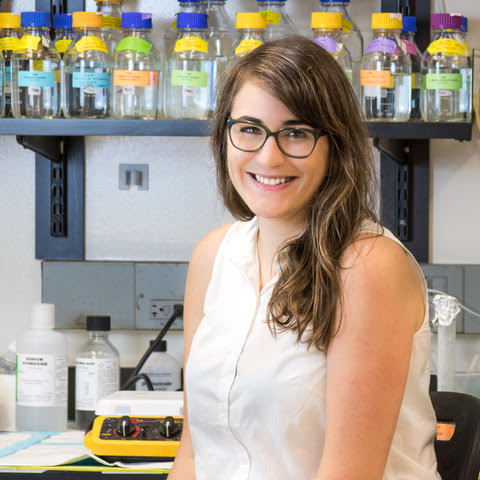 Dr. Rachel Harding is a Huntington Disease Society of America Berman Topper Career Development Fellow working in the lab of Professor Cheryl Arrowsmith at the Structural Genomics Consortium (SGC) in Toronto. Rachel trained at the University of Oxford in the lab of Professor Susan Lea studying host-pathogen interactions using structural and biophysical approaches to understand mechanisms of disease pathology. Rachel now works on huntingtin, the protein that is mutated in people who have Huntington's disease, and her research focuses on understanding the structure and function of this elusive protein molecule. Rachel has been an advocate for open science practices, helping spearhead the SGC Open Lab Notebooks initiative as well as serving on the steering committees of both SPARC and the CONP.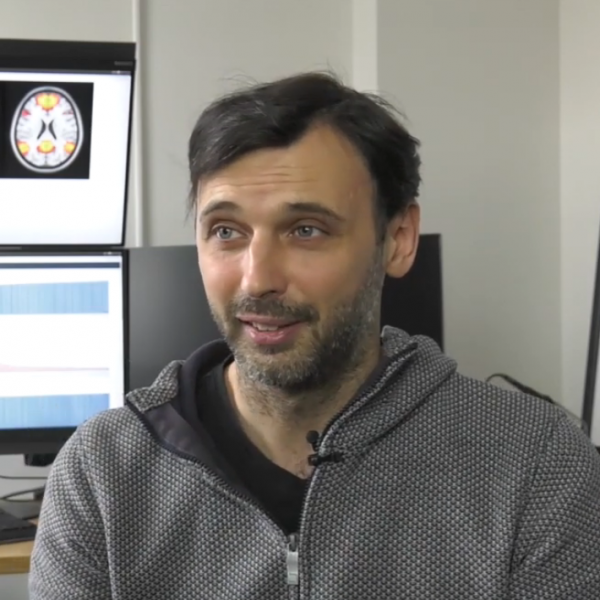 Dr. Pierre Bellec is the principal investigator of the Laboratory for Brain Simulation and Exploration (SIMEXP) and the director of the Functional Neuroimaging Unit at the Montreal Geriatric Institute (CRIUGM). His laboratory uses data-mining techniques to identify markers of brain disorders across a range of diagnoses. He is an FRQS Research Scholar (Junior 2), as well as the co-leader (with Dr. Roger Dixon) of the biomarkers team of the Canadian Consortium on Neurodegeneration in Aging. Dr. Bellec is also the scientific director of the Courtois Project on Neuronal Modelling, which uses deep-learning models to mimic brain activity and human behaviour across a range of tasks. Dr. Bellec's laboratory is involved in several open science initiatives, such as Brainhack and the Canadian Open Neuroscience Platform. Finally, Dr. Bellec is currently chair of the Educational Committee of the Organization for Human Brain Mapping.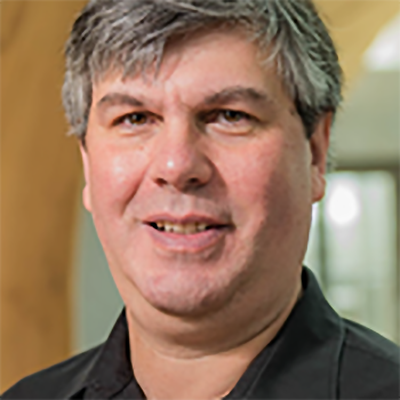 Dr. Paul Pavlidis is professor of psychiatry at the University of British Columbia (UBC) and an expert in bioinformatics, with a long track record of computational method and tool development in functional genomics. His laboratory's primary research focus is understanding the molecular basis of neurodevelopmental and psychiatric disorders. For ten years, Dr. Pavlidis served as the Director of the Neuroinformatics Core for the Kids Brain Health Network, one Canada's Centres of Excellence. He currently heads the Working Group in Neuroinformatics for the UBC Djavad Mowafaghian Centre for Brain Health and is Associate Director of the UBC Graduate Program in Bioinformatics.
Patrick Bermudez obtained his Ph.D. in Cognitive Neuroscience at the Montreal Neurological Institute, McGill University, and has worked on such topics as auditory cognition, music cognition, auditory working memory, training, and brain plasticity. For the past three years, he has dedicated himself to various roles at the Canadian Open Neuroscience Platform (CONP), serving its mandate to reduce the barriers to the practice of open science among neuroscientists in Canada, and currently serves as its Executive Director.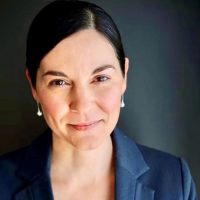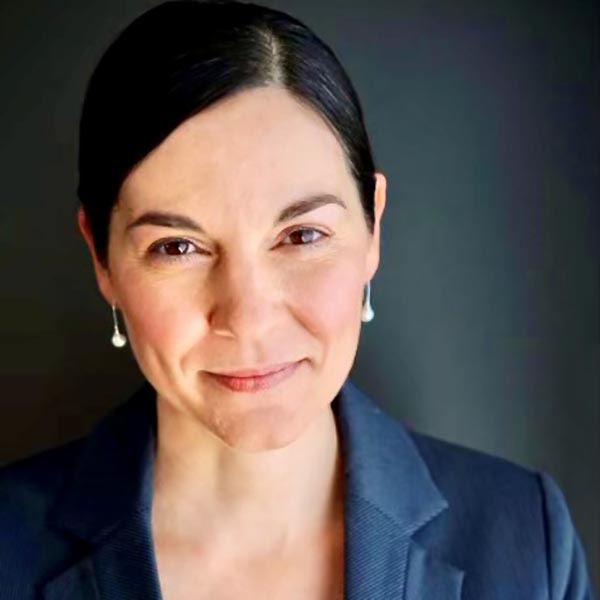 Jessica was the Executive Director of the CONP. In this role, she was responsible for bringing together a multidisciplinary network of partner institutions, technology developers, scientists and policy makers in pursuit of the CONP's mission to remove the technical barriers to open science and accelerate the pace of discovery. Jessica previously held a range of senior policy, strategy, planning, and operational positions in both government and non-government agencies in Canada, Australia and Japan. During her career, she has built a reputation for operational excellence, innovative strategic thinking and a commitment to accomplishing enduring outcomes. Jessica earned her Master's degree in Policy Studies at the University of New South Wales in Sydney, Australia.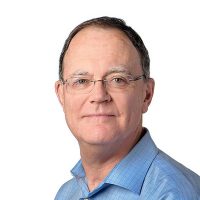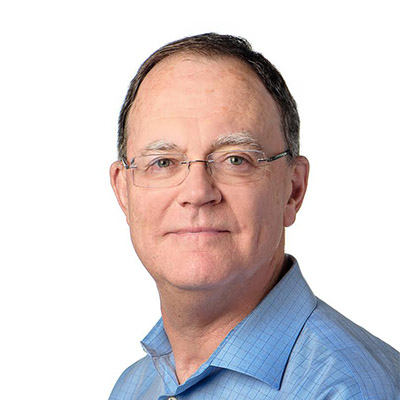 Dr. Strother received BSc and MSc degrees in physics and mathematics from Auckland Dr. Strother received B.Sc. and M.Sc. degrees in physics and mathematics from Auckland University, in his native New Zealand, followed by a Ph.D. in Electrical Engineering from McGill University (1986). After a fellowship at the Memorial Sloan Kettering Cancer Center, in 1989 he joined the VA Medical Center in Minneapolis as a neuroimaging Physicist while holding an assistant professorship of Radiology at the University of Minnesota. In 2004 he joined the Rotman Research Institute, Baycrest, as a senior scientist and Professor of Medical Biophysics at the University of Toronto.
Dr. Strother's research interests include neuro-informatics and high-performance computing for data quality control, curation, interpretation, and analysis of neuroimaging (particularly fMRI/MRI, EEG, and PET), as well as big clinical data sets using statistical and machine-learning techniques, about which he has published over 190 papers. In Canada, he is a member of the Canadian Open Neuroscience Platform Steering Committee and on the executives of the multi-centre Ontario neurodegeneration (ondri.ca) and national depression (canbind.ca) research programs. Internationally, he has represented Canada on the Council for Training, Science and Infrastructure at the International Neuroinformatics Coordinating Facility, and is a past chairman of the International Neuroinformatics Standards Committee, at the National Institutes of Health, USA. In 2012, he co-founded ADMdx, Inc. in Chicago, USA, a medical analysis and diagnostics company, and he sits on the boards of InDoc Research, a not-for-profit medical informatics company in Toronto, Canada, and a New Zealand Covid-19 Vaccine startup, CVC Ltd.
Bartha Maria Knoppers (Ph.D., Comparative Medical Law) is a Full Professor, Canada Research Chair in Law and Medicine, and Director of the Centre of Genomics and Policy of the Faculty of Medicine at McGill University. Between 2009 and 2017, she was the Chair of the Ethics and Governance Committee of the International Cancer Genome Consortium. Since 2015, she has been the Chair of the Ethics Experts Advisory Panel of the WADA and was the Co-Chair of the Regulatory and Ethics Workstream of the Global Alliance for Genomics and Health between 2013 and 2019. In 2015-2016, she was a member of the Drafting Group for the Recommendation of the OECD Council on Health Data Governance and gave the Galton Lecture in November 2017. She holds four Doctorates Honoris Causa and is a Fellow of the American Association for the Advancement of Science (AAAS), the Hastings Center (bioethics), the Canadian Academy Health Sciences (CAHS), and the Royal Society of Canada. She is also an Officer of the Order of Canada and of Quebec, and was awarded the 2019 Henry G. Friesen International Prize in Health Research, the 2020 Till & McCulloch Award for science policy, and was appointed to the International Commission on the Clinical Use of Human Germline Genome Editing.