The Tanenbaum Open Science Institute unveiled a
new series of internal awards
to honor researchers, staff, graduate, and undergraduate students at The Neuro who have exhibited exceptional leadership and creativity in the realm of Open Science (OS), inspiring their peers and nurturing a community dedicated to practicing OS principles. Several of the winners of these awards are actively involved in the CONP, further highlighting their significant contributions to advancing open and collaborative scientific practices. Congratulations to Alan Evans, Jean-Baptiste Poline, Samir Das, and Jessica Royer!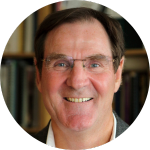 Alan Evans

 – Leadership Awards for Principal Investigators

 

Victor Dahdaleh Chair in Neurosciences, James McGill Professor of Neurology and Neurosurgery, Psychiatry and Biomedical Engineering
CONP Principal Investigator

Evans' commitment to Open Science shines through decades of dedicated efforts in developing open tools and data sharing platforms throughout Canada. As a captain of national initiatives, his leadership has extended globally, fostering international networks, communities, and initiatives that advance the principles of openness and collaboration.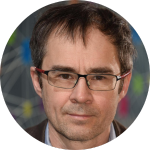 Jean-Baptiste Poline – Leadership Awards for Principal Investigators
Associate Professor, Department of Neurology and Neurosurgery
CONP Steering Committee Member, Chair of the Technical Committee
Poline's dedication to Open Science is demonstrated through his extensive track record of creating open tools, sharing data, and developing platforms that empower others to adopt similar practices. He has made noteworthy contributions to training and educational initiatives, spearheaded innovative approaches to publishing, and tirelessly worked towards enhancing the reproducibility and inclusivity of scientific endeavors.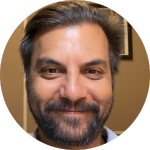 Samir Das – Champion Awards for Research Staff
Associate Director for Technology, Alan Evans lab
CONP Technical Committee member
Das has made a significant impact on Open Science through his extensive and enduring efforts in building and maintaining tools, datasets, data formats, educational initiatives, communities, and networks rooted in the principles of openness. His substantial contributions span decades and reflect his unwavering commitment to advancing Open Science practices.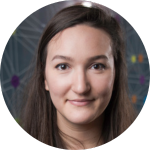 Jessica Royer – Hatrock Awards for Graduate Students and PostDoctoral Fellows
PhD Candidate, Boris Bernhardt lab
CONP Scholar
Royer has made remarkable contributions to Open Science, notably through her leadership in the development of open-source analysis tools like micapipe, and having contributed a new neuroimaging dataset to the CONP portal. Her work extends further by seamlessly integrating her contributions with other openly accessible resources. Additionally, Royer has actively contributed to documentation and training initiatives, ensuring knowledge dissemination, and has made diligent efforts to share essential datasets, further fostering openness and collaboration in the scientific community.